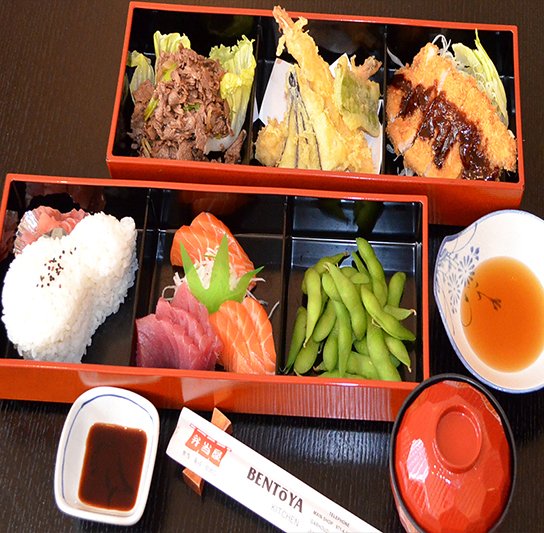 In 1997, Ambassador of Goodwill for Japanese Cuisine Chef Shinji Taniuchi has founded Bentoya Kitchen as an authentic Japanese restaurant in Dubai. With a passion for authentic Japanese food, Chef Shinji Taniuchi, started the restaurant serving traditional Japanese food.
Our menu includes a wide range of healthy options and we only use the freshest ingredients starting from the selection of fish to flour which goes in our Noodling making. At Bentoya, we keep developing new dishes and products which is up to date with the current trend as well as matching traditional Japanese food lover demand.
After 23 years, Bentoya name becomes a synonym to Japanese food in Dubai which led to awarding Chef Taniuchi the "Japanese Cuisine Goodwill Ambassador" certification for his effort in promoting exports of Japanese products, as well as facilitating the spread of Japanese food and dietary practices within UAE and beyond it.
We continue to introduce new, healthy, high quality, and value for money Authentic Japanese Cuisines.
Our mission is to continue serving the best Authentic Japanese food using high quality Japanese ingredients and freshest local food materials at value for money prices.